Rockwool (mineral wool) has continued to be the most used insulation material in Tanzania due to its versatile applications in sound and thermal insulation. We have been the leading supplier of rockwool (mineral wool) insulation products in Tanzania and East Africa for both industrial and domestic applications. Contact us today to make your enquiries for the best prices in the region. Call us today on +254 722 706 416 or write to us on info@kenworksventures.co.ke 
Made from molten stone wool, rock wool (mineral wool), offers superior qualities in sound absorption, fire resistance and thermal insulation.  Most of the rockwool products in Tanzania have service temperature between 750oC and 1000oC. The following are the main features of rockwool (mineral wool):
Thermal Performance: Rockwool products have very low thermal conductivity which makes the product an item of choice in thermal insulation. The thermal resistivity (R-value) of rockwool lies between R-2.8 to R-3.5.
Acoustic Properties: Rockwool is a high-density material that absorbs sound waves. Depending on the density and thickness of the material the noise reduction level (NRC) of rockwool ranges from 0.7 to 0.9 making it an excellent product for soundproofing.
Fire-resistance: Since rockwool is made of stone wool and other recycled products rockwool (mineral) has Euro-Class A fire rating. It is non-combustible thus used for fireproofing buildings.
Durability and Sustainability: Once installed rockwool can stay for lots of years since it does not suffer from mould attacks.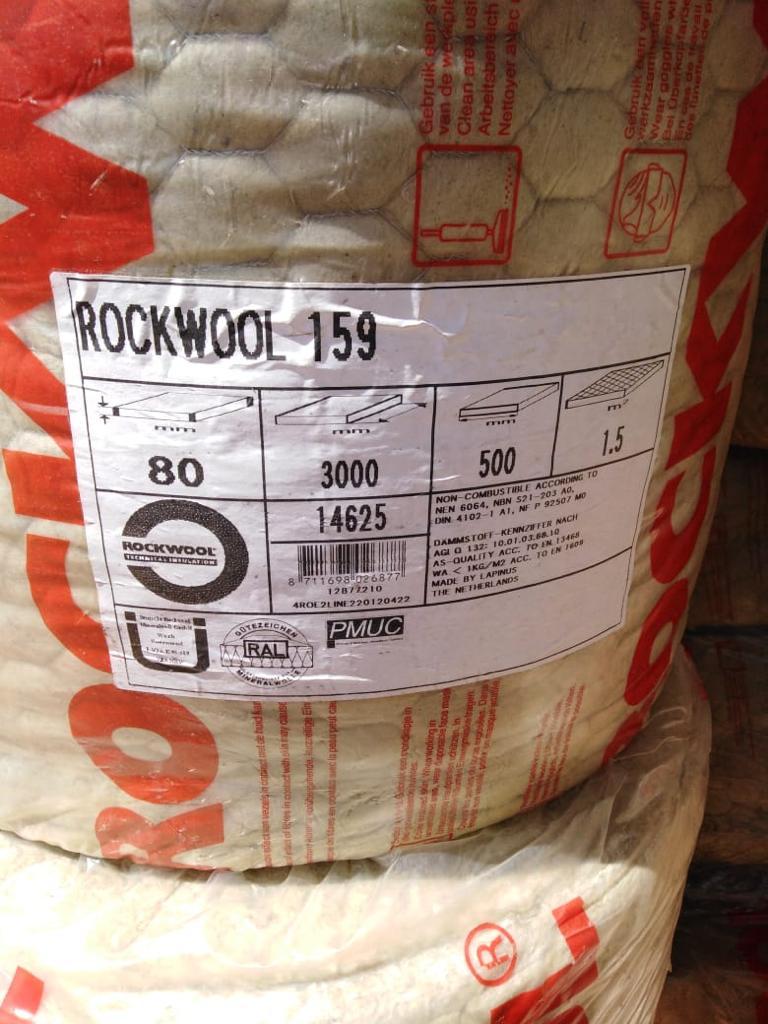 Features of Rockwool (Mineral Wool)
Made from natural, sustainable material
Typically contains up to 75 percent recycled content
Retains heat well and traps air, which slows the transfer of heat
Non-combustible and fire resistant to about 1,400 degrees
Highly water repellent
Excellent sound-deadening properties
Higher insulating value than fiberglass blankets
Long-term performance—rock wool doesn't degrade over time
Allows moisture to escape (which deters mold and mildew)
Dense, firm batts are friction-fit into place; no stapling necessary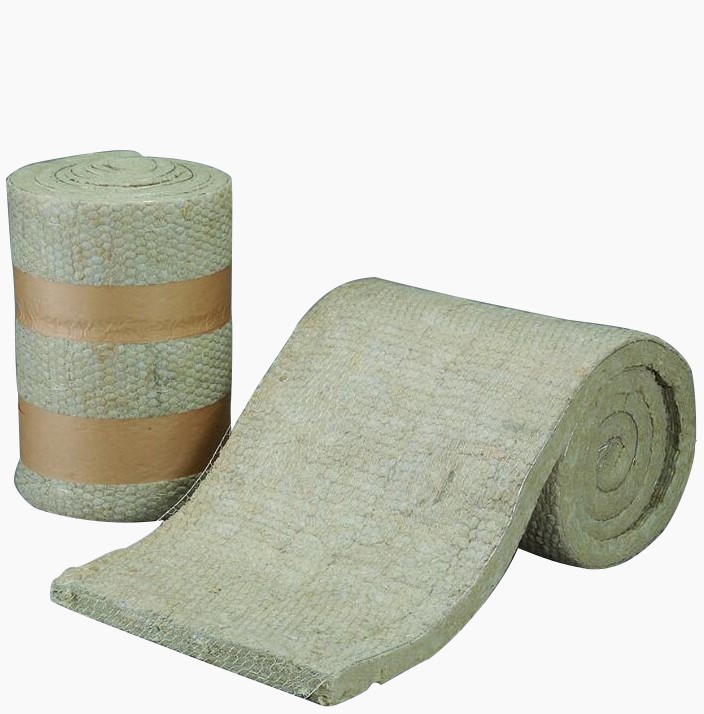 Forms of Rockwool Insulation in Tanzania
In Tanzania, there are various forms of rockwool used in different applications in the industries and domestic uses.
1. Wired Rockwool Blankets
Wired rockwool blankets are the most common rockwool blankets in Tanzania due to their wide applications in industries. They have a chicken mesh overlay of stainless steel or galvanized wire which is stitched to it.
The wire overlay helps in easy handling and addition of mechanical strength to the rockwool blanket. These wired rolls are mainly used thermal insulation plications such boilers, steam pipes, oil refineries and powerplants among others.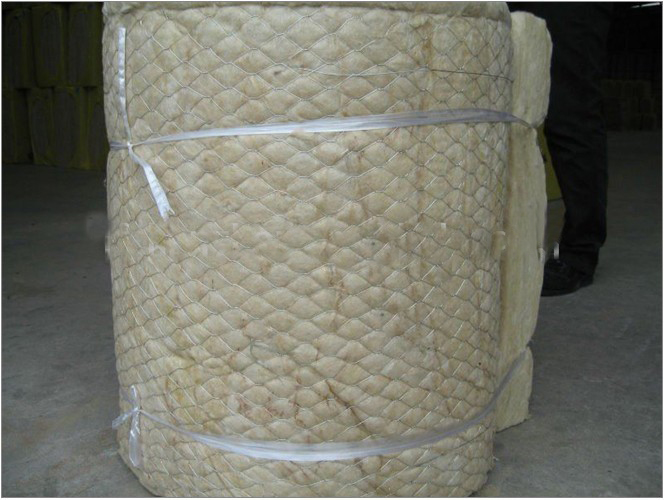 2. Aluminium Coated Rockwool Rolls
There are other rockwool blankets that are faced with Aluminium foil. These rolls are usually lightweight preferred to use in pipe cladding, heat exchangers, oil refineries, storage tanks and other related applications. The aluminum reinforcement adds fireproofing qualities, prevents condensation and personnel protection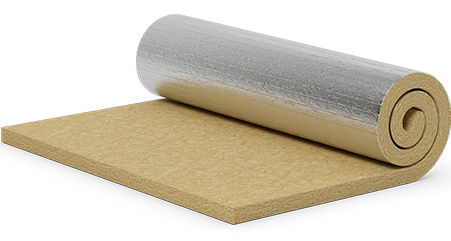 3.Non-Wired Rockwool Rolls
There are various types of many non-wired rolls used in many applications. In Tanzania and East Africa, the main uses of non-wired rolls are in the soundproofing industry and construction industry.
Most of the non-wired rockwool blankets have very large surface area; width of 1.2m and lengths of 10 meters, 15m and even 20m and are available in Tanzania. Music studios, audition rooms, residential houses, offices and other industries use these rolls to construct their buildings making them soundproofing and temperature regulated.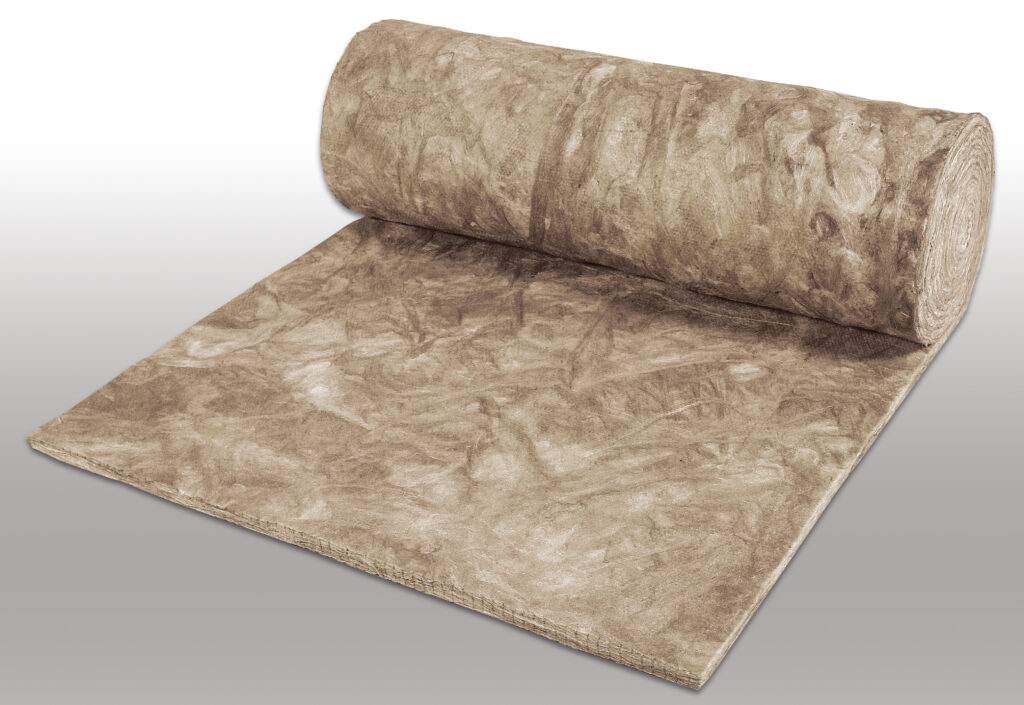 4. Pre-formed Rockwool Pipes
Rockwool pre-formed sections are sections of rockwool blankets formed to fit around pipes. They are of different diameters and easy to fit on pipelines. Most come with an aluminum coating.
It is highly applicable for industrial steam and process pipe lines in oil refineries, chemical plants and power stations. It also has the versatility to be used in heating and ventilating or other non-industrial applications.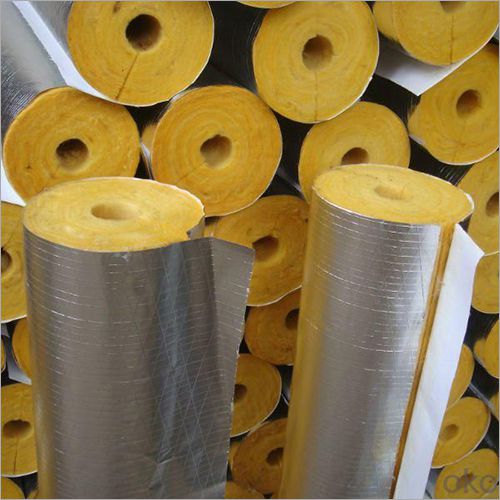 Application of Rockwool (Mineral Wool) in Tanzania
The following are the main places rockwool insulation blankets are applied in both domestic and industrial uses for both thermal and sound insulation.
Pipe Insulation (Lagging): Due to their flexible and lightweight nature, rockwool rolls are used in lagging pipes in the various industries. their thermal insulation properties allow them to be used to insulate pipes of temperature ranges of from 0oC to 540o This makes them ideal to industries that deal with chemicals or steam pipes.
Tank Wrapping: Industries dealing with fuels or other flammable fluids use rockwool blankets or fiberglass blankets to keep them cool. The flexibility of mineral wool blankets allows their use on both even and uneven surfaces.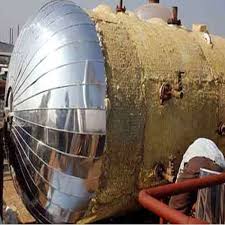 Cold Rooms and Shipping Containers: Companies dealing with perishable goods such as horticultural produce or other products that require to be kept at low temperature require cold rooms. Rockwool blanket form an important material in the construction of cold rooms due to low cost and thermal insulation properties.
Residential Houses and Offices: many parts of the country experience varied weather conditions i.e. hot conditions in the coastal and arid areas and cool and cold climate in the highlands. Rockwool blankets are used in those houses to keep them cool during hot weather and warm during the cold weathers. Rockwool insulation is also used to soundproof houses near busy roads or industries. This also includes the offices, container and sheet houses,
Ovens, Barbecue and Fire Places: Rockwool is one of the materials used in Tanzania for oven insulation. These includes food ovens like pizza, chicken, cake, loaf ovens or industrial ovens.
Hospitals and Schools: Due to rapid industrialization in the country, hospitals and schools are finding themselves in the middle of noisy industries or busy roads. To make their environment conducive, rockwool rolls are used on the walls to make them soundproof.
Studios and Audition Halls: Mineral wool sound absorption characteristics are used in the construction of music studios, media studios or audition halls.