Description
Kenworks Ventures Company Limited is the leading direct importer and distributor of  Ceramic Fiber Insulation blankets in Juba, South Sudan and Eastern Africa. Our rolls come in dimensions of 7620mmx610mmx25mm with Density of 128kg/m3.
This is the best material for extremely high temperature insulation and can withstand up to 1260 Degrees Celsius.
Get in touch with us to place order through +254 722 706 416 or email us via info@kenworksventures.co.ke
CC: kenworksventures@gmail.com
Ceramic fiber/wool is a common refractory material that is contains heat resistant property. Primarily it is made of aluminum silicate which contains fibers made from molten glass and other polycrystalline fibers. The ceramic fiber insulation materials are made of various densities to offer complete thermal shock. Usually most ceramic fiber products are able to withstand temperature range of 1260oC to 1425oC. Ceramic fiber also has low heat storage, low thermal conductivity, and high resistance to tearing.
Ceramic fiber blanket is perfect for situations with direct exposure to flames. With regards to manufacturing operations, this form is commonly used in the power, metallurgy and petrochemical industries.
Ceramic fiber blanket is the best choice in oven insulation in Juba, South Sudan.  Being very flexible and easy to cut, ceramic fiber blanket is easily molded around the various shapes of the ovens. The cuttings can be done with a blade or scissors.
When insulating pizza ovens or other ovens, the most recommended thickness is 50mm. this thickness is to be covered with a layer of perlite on top to protect the ceramic fiber blanket from weather and to give it more life. The combination is the most effective as one heat the oven up to 800°C and the outside of it will be just mildly warm.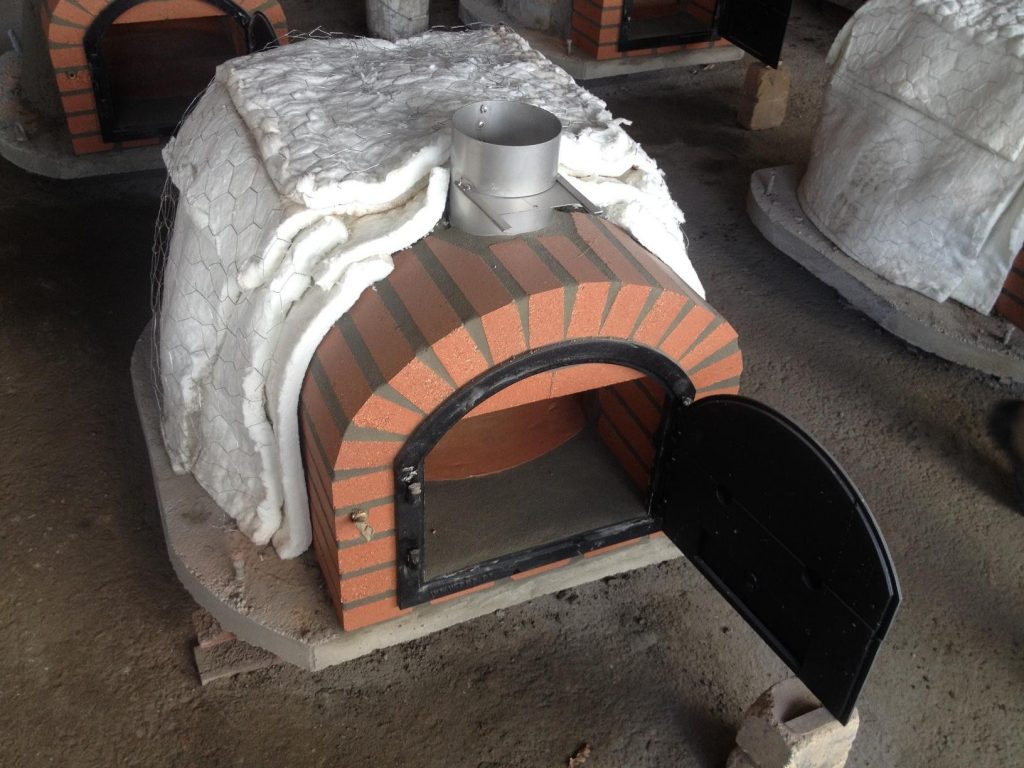 Applications of Ceramic Fiber in Juba, South Sudan
Insulation of steam and gas turbines
Annealing furnace linings
Furnace, kiln and incinerators back-up insulation
Chimney insulation
Domestic oven insulation
Gaskets for high temperature gas liquid pumps, compressors and valves
As a heat shield for Automotive engines.
High temperature protective clothing such as gloves, boots, helmets, caps etc.
Linings of high temperature pipe joints, flue pipes
Features of Ceramic Fiber Insulation Materials
Very low heat storage
Resistance to chemical attacks
High thermal shock resistance
Low thermal conductivity
Low weight
Low high temperature gas velocity
Resistant to water, oil spillage and chemical attack
Easy to cut
Best thermal insulation properties
Applications of Ceramic Fiber Insulation Products in Juba, South Sudan
Furnace linings, Hot Face, intermediate and back up
Flexible pipe insulation
Expansion joints
Seals
Fire protection
Kiln Linings
Packing for high temperatures
Heaters and boilers as barriers against heat and flames.
Refractory lining for industrial furnace walls, doors stacks and roofs
Backup insulation for bricks and monolithic refractories
Combustion chamber linings
radiant heat shields
Boiler tadpole gaskets
Best in insulation
Best in pizza oven insulation
Gaskets for high temperature gas liquid pumps, compressors and valves
High temperature protective clothing such as gloves, boots, helmets, caps etc.
As a heat shield for Automotive engines